MOLL001
---
Real estate taxes need to be paid timely while financing. It is the Buyer's responsibility to contact all taxing authorities.
Failure to do so could result in a total loss of amounts paid.
Property #1: 442 SFC 316 FORREST CITY, AR 72335

Total Sales Price: $5,500.00

Cancellation Fee: $825.00 (PAID)
Monthly Payment: $206.25
Last Payment Received: $206.00 (04/03/2021)
* Balance: $567.5
Next payment Due May 1st
Payment Site: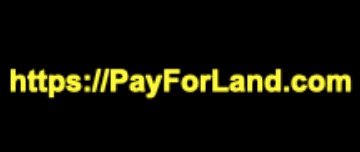 OR
Mail Payment to:
Cheap Lands, Inc.
P.O. Box 966
Summerfield, FL 34492
* Balance amounts are estimated and will be confirmed upon payoff for accuracy.
---
Credited $398.00 to balance from NY property
CANCELLED
Property: 123 King St, Dunkirk, NY 14048
Total Sales Price: $7,240.00
Monthly Payment: $201.38
Last Payment Received: 02/03/2020 ($200.00)
* Balance: $6,842.00
Next Payment Due March 1st
Property #3: 20640 SE 141st Ln, Umatilla, FL 32784

Total Sales Price: $5,300.00
Monthly Payment: $220.83
Last Payment Received: $220.83 (6/1/2020)
* Balance: $5,079.17
Next payment Due July 1st
Miccah Balance: $714.42 left ($935.25)

Property #2: 6820 SE 145th Pl, Summerfield, FL 34491

Total Sales Price: $1,942.00
Monthly Payment: $161.85
Last Payment Received: $165.00 (06/01/2020)
* Balance: $1,612.00
Next payment Due July 1st