Heart for House001
---
Real estate taxes need to be paid timely while financing. It is the Buyer's responsibility to contact all taxing authorities.
Failure to do so could result in a total loss of amounts paid.
2 Properties: Cherokee, San Luis, CO 81152 & NE 156th Pl, Fort McCoy, FL 32134
Total Price: $7,284.00
Monthly Payment: ($150.00)*
Last Payment Received: 08/15/2023 ($150.00)
*Current Balance: $2,019.39
Next payment Due September 1st
A credit of $76.39 was added on 2/13/2023 for paying taxes for parcel 022804184002020.
Payment site: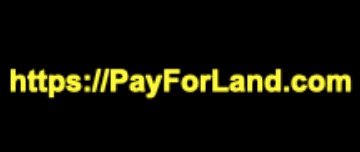 Or Mail Payment to:
Cheap Lands, Inc.
PO Box 1141
Homosassa Springs, FL 34447
* Balance amounts are estimated and will be confirmed upon payoff for accuracy.
---
PAID IN FULL:
Property: Perry Ave, Mobile, AL 36608
Sales Price: $1,203.00
Monthly Payment: $50.13
Last Payment Received: 05/06/2021 ($50.13)
*Current Balance: Paid in Full
Property: 605 Curtis St, Paris, TN 38242
Sales Price: $2,601.00
Monthly Payment: ($150.00)*
Last Payment Received: 8/30/2022 ($120.00)
PAID IN FULL